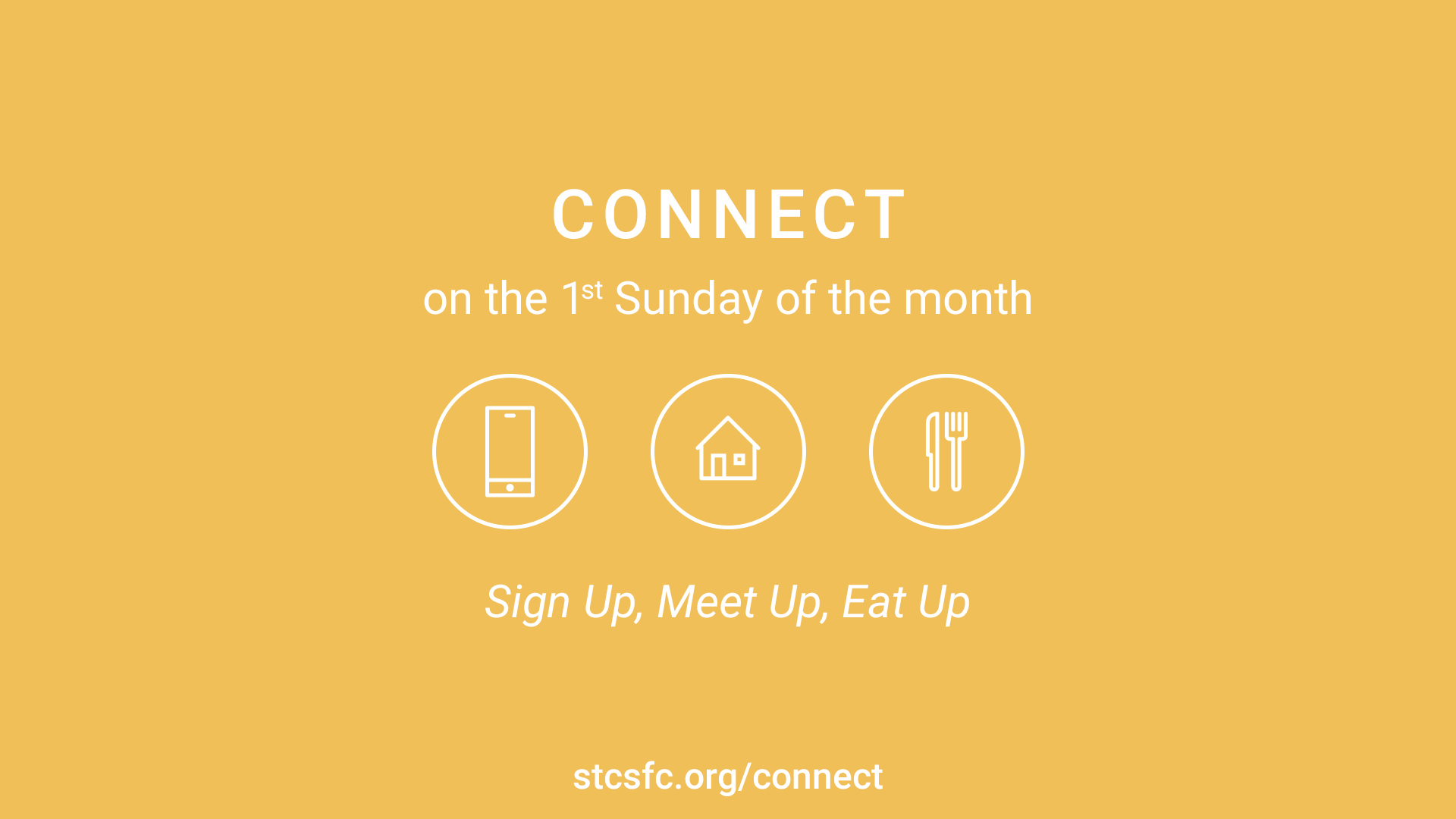 Upcoming Hospitality Dates:

December 2022: Our hospitality dates for 2023 will be updated here soon.

Connect Meals are our Sunday lunch hospitality initiative at St Columba's. Connect Sundasys are on the first Sunday of month alternating with City Group Sundays. Our Connect meals give everyone the chance to host people, meet new people and build our community in a growing congregation.